The "Green New Deal" has arrived in Connecticut! As we suspected, the bill proposes to end our industry and transition our workforce to yet to be developed green jobs. This is the most overt and specific attack on our industry that I have seen in the two decades I have represented you in Hartford. We will provide you with our strategy to defeat this effort and how you can get involved to kill this bill.
After a quick first read of the bill, here are the major issues that I picked up on –
Sets a zero greenhouse gas (GHG) emissions in the heating and transportation sectors by 2050 and aggressively lowers GHG emissions in the electric sector ahead of the limits that were previously set in the Global Warming Solutions Act. [This effectively ends the use of gasoline, diesel, home heating oil and propane in CT]
Allow any person, partnership, corporation, association, organization or other legal entity to file a lawsuit against the state if the GHG reductions are not met. [This provides environmental groups and other to sue the state if they fail to reduce and ultimately end the use of fossil fuels for heating and transportation purposes]
Directs the Department of Energy and Environmental Protection (DEEP) to develop strategies to attain the GHG reductions set in the bill in the transportation, residential buildings, industrial, commercial, agricultural and electric sectors through suggested regulations, policies, and strategies. [This grants broad power to DEEP to implement a plan by any means necessary to end the thousands of businesses that sell motor fuels and heating fuels]
Directs DEEP to suggest a schedule to implement measures to promote the "beneficial electrification" of personal and freight transport and other strategies to reduce greenhouse gas emissions from the transportation sector, along with measures to achieve reductions in energy use in existing residential and commercial buildings, including the "beneficial electrification" of water and space heating in buildings. [This directs DEEP to electrify everything as the replacement of the fuel that we sell]
Creates a "social cost of carbon" by October 1, 2021. [This is a carbon tax]
Provides for the creation of an account that would fund energy efficiency projects and another to transition workers to "clean energy jobs". [This is mostly a social justice thing – it focuses on how to help displaced workers and how to help people who live in low income communities who have been "disproportionately" impacted by pollution form fossil fuels]
Distributors of fossil fuels that eliminate positions as a result of the changing energy economy shall provide not less than 90 days' notice prior to any job loss to its employees and to the newly formed "Just Transition Office".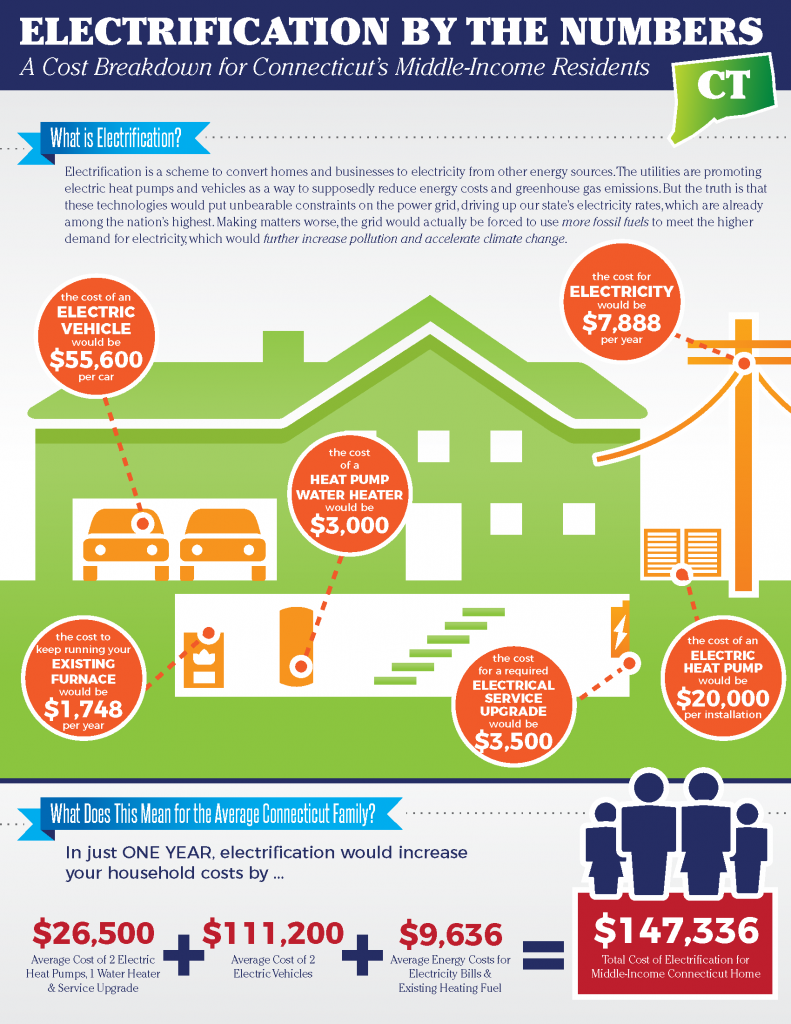 The March on Hartford is next week so this is your opportunity to make your voice hear on this issue!
Seize this unique moment and help shape your future by getting involved with your local legislators about the impact that these policies will have on your business, employees and customers.
Click here to read our talking points on the Green New Deal and why we oppose it!
Tomorrow, members will receive the talking points on the other issue that we will be dealing with that day including:
Natural gas leaks
Legalization of marijuana's impact on our drivers
Gas & Diesel Taxes (ie. TCI)
Heat Pumps
EV's
and more…
March on Hartford
Fight the Green New Deal
March 4, 2020 at 10:00am
CT State Capitol, Old Judiciary Room