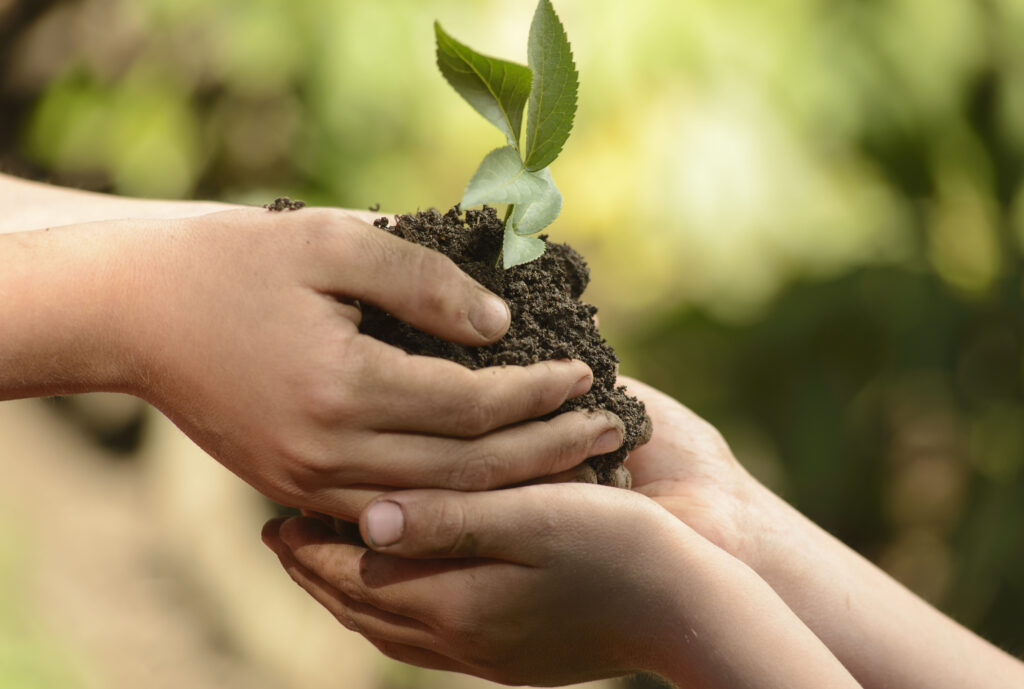 Used cooking oil, and another discarded food waste like soybean oil, is turned into renewable biodiesel in Connecticut, and is used to heat homes. This lowers greenhouse gas emissions and has the same impact on the environment as planting trees, according to experts who conduct environmental impact studies.
And it doesn't stop there.
The next time you're eating a hot dog at the Hartford HealthCare Amphitheater in Bridgeport, or burgers and fries at the Yard Goats' stadium in Hartford, you might find it interesting to know that you're also doing your part to help curb greenhouse gas emissions. That's because the used cooking oil collected from stadiums, theaters, restaurants, colleges, and universities around Connecticut, is being turned into a renewable, green, liquid fuel.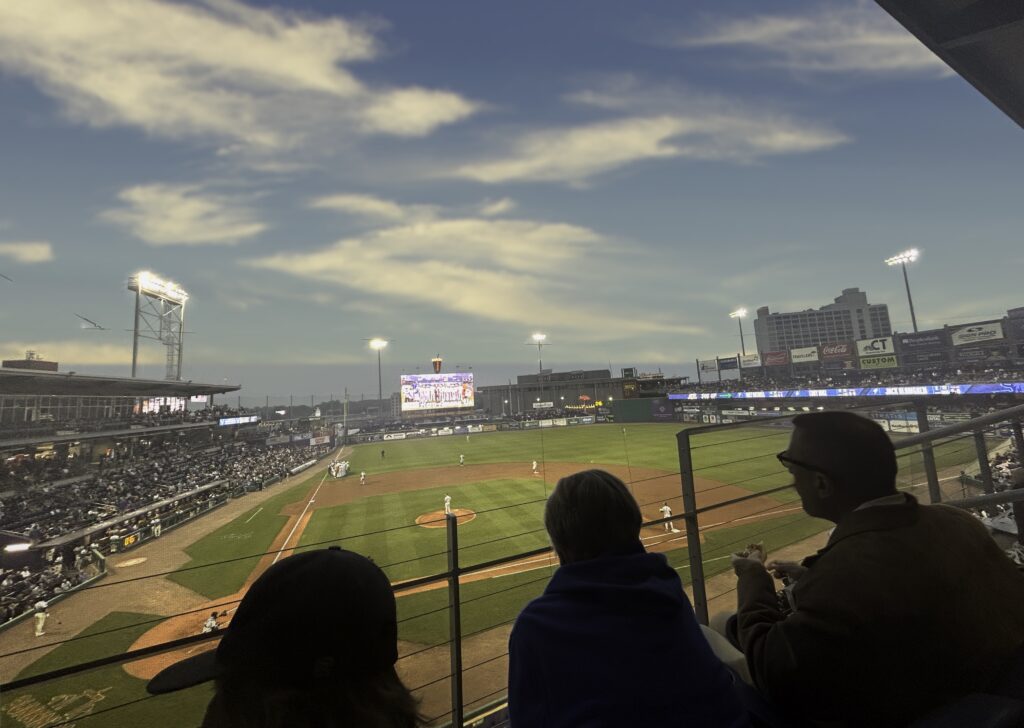 If you heat with home heating oil, this renewable fuel called biodiesel is already in your tank! When you use biodiesel, you're having the same impact on the environment as planting a tree. How cool is that!
"We can lower our greenhouse gas emissions now as we evolve into the future using renewables," said State Representative Joe Gresko (D-Stratford) and House Chair of the Environment Committee.
Rep. Gresko made his statements at a press conference marking the one-year anniversary of Public Act No. 21-181, which requires home heating oil companies statewide blend their fuel with renewable biodiesel made from used cooking oil and other food waste like soybean oil. That law took effect in July of 2022, and according to Rep. Gresko, it's already working!

In one year alone, it has removed 17 million gallons of home heating oil and replaced it will biodiesel. This has reduced carbon emissions by 192,000 tons of CO2– the equivalent of removing 38,000 cars off our roads yearly, and that's just with the 5 percent blend. As we go on in years, the blend percent will increase. When the law is fully implemented, it will reduce CO2 emissions by two billion tons annually.
"When the topic of greenhouse gas emissions arises, sometimes I get comments from my colleagues like 'Well, we get power plant emissions from the mid-west and look, the Canadian wildfires are reducing our air quality just like today. Why are we even bothering doing this?' And my answer is because we need to clean our house first. We need to concentrate on lowering our greenhouse gas emissions generated in the state of Connecticut, specifically for Fairfield County, before we can ask for the EPA to help us in getting the power plants in the mid-west to reduce their emissions," Rep. Gresko said.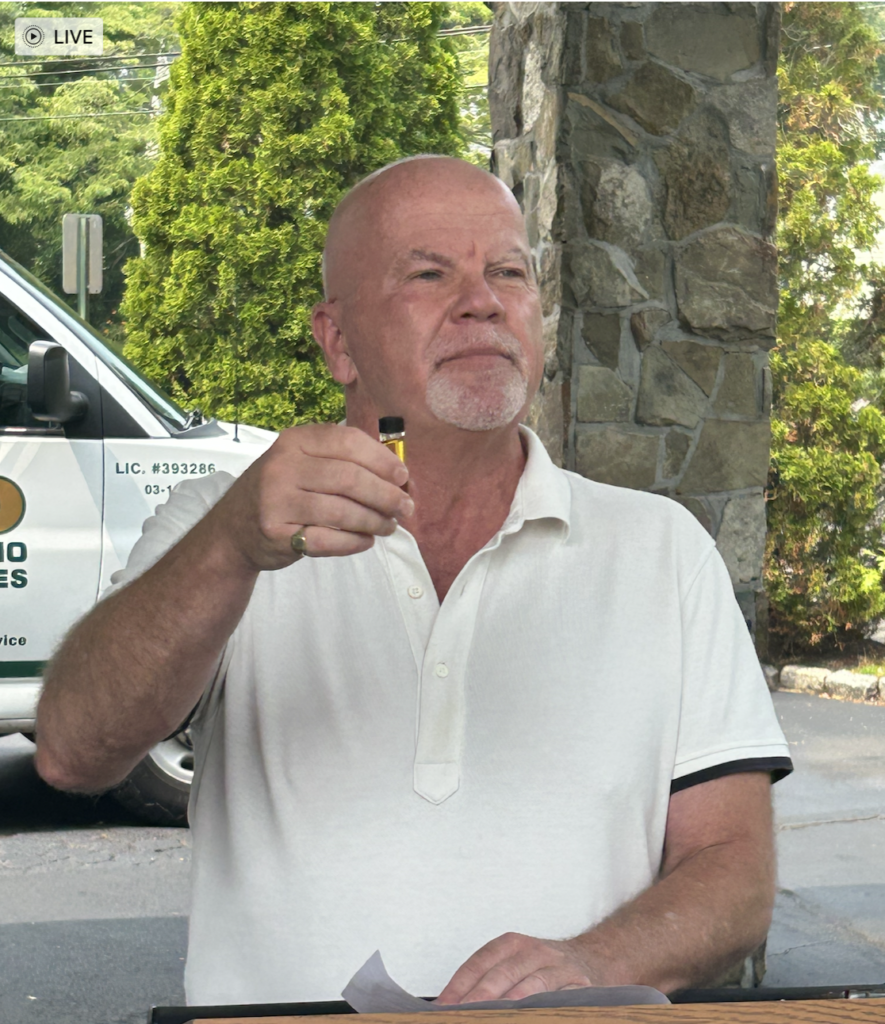 Many home heating fuel companies in Connecticut were already blending their ultra-low sulfur home heating oil with biodiesel before the law went into effect but this new law, creates a statewide standard for all companies moving forward. At Hi-Ho Energy Services in Bridgeport, President Nicholas F. D'Addario said he sells anywhere from a 5% blend up to 20% blend to his thousands of customers in Fairfield and Bridgeport counties, and they love it!
"The great thing about biodiesel is that people who heat with oil heat can use to this green, renewable fuel without investing tens of thousands of dollars in new equipment and expensive upgrades," D'Addario said. "This fuel will work with what you already have. We are making a difference in lowering greenhouse gas emissions today and not just decades in the future."
Stephen H. Sack, Jr., Owner of the West Hartford-based Sack Energy, and the largest wholesale biodiesel distributor in Southern New England, agreed.
"Our industry supported this law because it was the right thing to do for our community, the environment, and future generations. We are proud of the evolution that our industry is undergoing as we speak, and the impact we are making today, tomorrow, and for many more years to come. No other energy source can achieve net zero emissions faster than biodiesel," Sack said especially since 51 percent of Connecticut residents use home heating oil to heat their homes.
Johnny Vazzano owns several restaurants in Fairfield County, as well as food trucks, and a food service company which supplies food to 40 plus schools throughout the greater New Haven and Bridgeport areas. The press conference was held at his Vazzano's Four Seasons banquet facility in Stratford to showcase just one of his many restaurants where used cooking oil is recycled into a green, renewable fuel.
"I'm doing my part," Vazzano said. "The restaurant industry is the largest employer in the state. We can make a difference. We are making a difference."
Vazzano's used cooking oil is picked up by a Monroe based company called Filta Environmental. There are 130 Filta franchise owners around the country doing their part to collect used cooking oil from restaurants and helping to convert it back to biodiesel.
"Each year, for every restaurant, we provide an environmental report that shows where every pound of cooking oil that we've collected has gone and the impact that it's had on the environment," said Kurt Wiegand, business manager at Filta Environmental.
"Numbers from Fairfield prep—over 32-week period, not 52 weeks because it's a school—we collected 28 hundred pounds of used cooking oil which replaced 7597.3 pounds of carbon dioxide, took that out of the environment, and that would have the impact of planting 380 trees. That's a four-fryer stop that we visit 32 times a year," Wiegand said.
"We have more information from another stop, five fryers, we visit each week," Wiegand went on to say. "We collected 13-thousand pounds of used cooking oil and that equated to 35,273 pounds of carbon dioxide taken out of the atmosphere and that would be like planting 1764 trees."
After used cooking oil is collected, it's processed into a clean, safe-burning fuel. Meaning, you can't just take used cooking oil at home and put it in your tank. One of the largest biodiesel manufacturers on the East Coast is located right here in Connecticut. The company is called American GreenFuels, LLC and it's located in the port of New Haven.
"Kolmar and American GreenFuels thank Rep. Gresko for his leadership in promoting low-carbon fuels policies in our state and the low-carbon biofuel industry right here in Connecticut," said Elias Petersen on behalf of American GreenFuels, LLC. "Biodiesel produced by American GreenFuels in New Haven is helping the heating oil industry in our state substantially reduce its carbon footprint, while benefiting our environment, our air quality, and our economy."
Biodiesel is making an impact on Connecticut by lowering greenhouse gas emissions, creating jobs, reducing dependency on foreign oil because biodiesel is made in the U.S.A, and it is recycling food waste and keeping it out of landfills.
"The quote is 'think globally, act locally,'" Wiegand said during the press conference. "Each of these restaurants is doing their part by letting us reclaim the used cooking oil."
"Going forward, in the state of Connecticut, I'm hopeful that we can start generating talks, specifically with the greater Bridgeport transit, to see about a blended biodiesel with transportation going forward; just a regular old vehicle fuel blend would also be the next step," Rep. Gresko added.
Making a difference today for a better tomorrow.