Vaccine Update IX
Accelerated Vaccine Schedule Announced
Connecticut announced that the age-based rollout of the COVID-19 vaccine will proceed on a quicker schedule than originally anticipated when it was announced last month. The revised schedule (see below), which tentatively plans for the vaccine to expand to all adults over the age of 16 by April 5th, comes as the state was informed by the Biden administration that it should anticipate receiving a significant increase in supplies of all three federally authorized vaccines over the next several weeks.
Who Can Get a Vaccine and When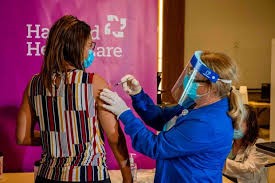 Going forward, Connecticut's rollout of the vaccine will proceed on the following schedule:
March 19: Scheduling opens to all individuals age 45 to 54
April 5 (tentative): Scheduling opens to all individuals age 16 to 44
Individuals who are currently eligible to receive the vaccine in Connecticut include:
All individuals age 55 and older;

Healthcare personnel;

Medical first responders;

Residents and staff of long-term care facilities;

Residents and staff of select congregate settings; and

PreK-12 school staff and professional childcare providers
How to Get a Vaccine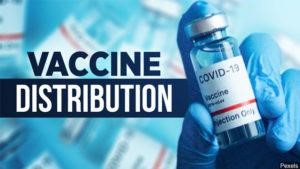 To locate vaccination clinics, individuals should visit ct.gov/covidvaccine and enter their zip code.
From there, users will be shown the nearest available clinics and provided with specific directions on how to make an appointment at each one, including over the internet and over the telephone. Those who do not have access to the internet can call Connecticut's Vaccine Appointment Assist Line at 877-918-2224. The line is open seven days a week from 8:00 a.m. to 8:00 p.m.